Complete forum website online for only $99!
Your New Forum Site
You're looking for a convenient way to share information with your colleagues, offer customer support, or generate lively debates around a set of preferred themes. You want a way to share this information quickly and assure freedom of expression, without letting things get out of hand. If you've considered starting your own forum, there's really no reason to wait any longer. With our Forums Package, we can get you what you want quickly and inexpensively.
Forum features
Your newsgroup, forum, or BBS will be built on the latest web-based technologies adapted specifically for newsgroups. You'll be able to design the look and feel of your news pages any way you want to, and update the look — or completely change it — on the fly, whenever you want. You'll be able to set up and moderate new discussion groups, manage mailing lists, and perform routine maintenance tasks quickly and easily through a simple web interface.
Security considerations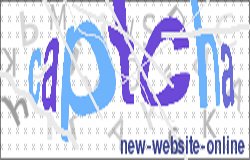 We can get you set up so that you'll be able to rest comfortably in the knowledge that your BBS is secure, with features like:
Anti-spam protection against bots and scanners

User registration

E-Mail integration requiring your moderators to approve registrants

Protected newsgroups available to a subset of your users

Kick/Ban, for users who abuse their forum rights
We'll configure your site for you just the way you want, and we'll be happy to provide additional consultation for you to help you manage your site safely and effectively.
Our offer
Our basic offer includes a complete web site to support your news group, including:
We take care of registration, hosting, configuration, Email, Design, and forum pages

Web site registration
Web hosting and configuration of basic web services
Email configuration
Design of a custom Home Page
...and of course, the forum page!
As usual, you can count on delivery within a few days of placing your order. And if all you're looking for is a basic BBS with no home page or other inner pages, we can typically get you up and running in less than a day.
Our basic offer not what you're looking for? If you're looking for more, we can give you more. Just send us a message to let us know your needs.